DIGITAL SIGNAGE: A FORMULA FOR SUCCESS
January 14, 2020

Creating Digital Signage Can Enhance the Offline Shopping Experience
January 15, 2020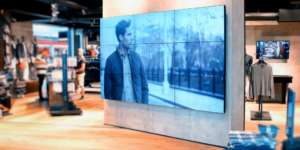 Digital signage is very much a technology of today not a technology of the future but. All businesses use digital signage and enjoy a positive return on investment. Digital signs can boost foot traffic, increase sales, and offer dynamic ads and impact today's businesses need to differentiate themselves.
From small cafes to boutiques to large showrooms, digital signage is a valuable marketing tool that delivers results. Digital signs beautifully display marketing messages, including specials, impromptu sales, and other information about a business that customers can immediately take in and use. Don't buy into the following 4 myths about digital signage.
1. Waiting for technology to mature more
While there will unquestionably be further advancements in digital signage technology, existing technology is already mature.
2. Saving money by using traditional display
In some cases, this is true, but usually, a digital display is worth the investment. traditional panels are rarely rated for longer than 10 hours of daily use, while the digital display is typically expected to perform longer than this. Furthermore, warranties on top digital displays last up to six years, compared to the typical one-year traditional warranty. Digital displays let users lockout video inputs so no one can turn them off or change them. Also many have schedulers and on-off timers for source flexibility and automation.
3. Cost too much
Display sizes range from modest to very large, and a high-performance full HD screen with media player and software in a turnkey solution can be had for a reasonable sum. No longer does using digital signage need expensive equipment, coordination among multiple salesmen. Relevant information is presented to customers in your store cause to generates additional sales revenue and benefits become clear very quickly. You can even show customer endorsements that come in from Twitter and Facebook on your digital displays. When a campaign ends, you're spared the hassle of discarding old physical materials and starting over.
4. Installation and creating content will be too complicated
Digital signage allows content to be uploaded in a variety of ways. Creating content is no more complicated than creating an audio playlist or putting together a PowerPoint presentation. Many of today's digital signage applications include pre-made templates that make it easy to build content, without the necessity of hiring a designer. Updating your digital signs as needed is easy.